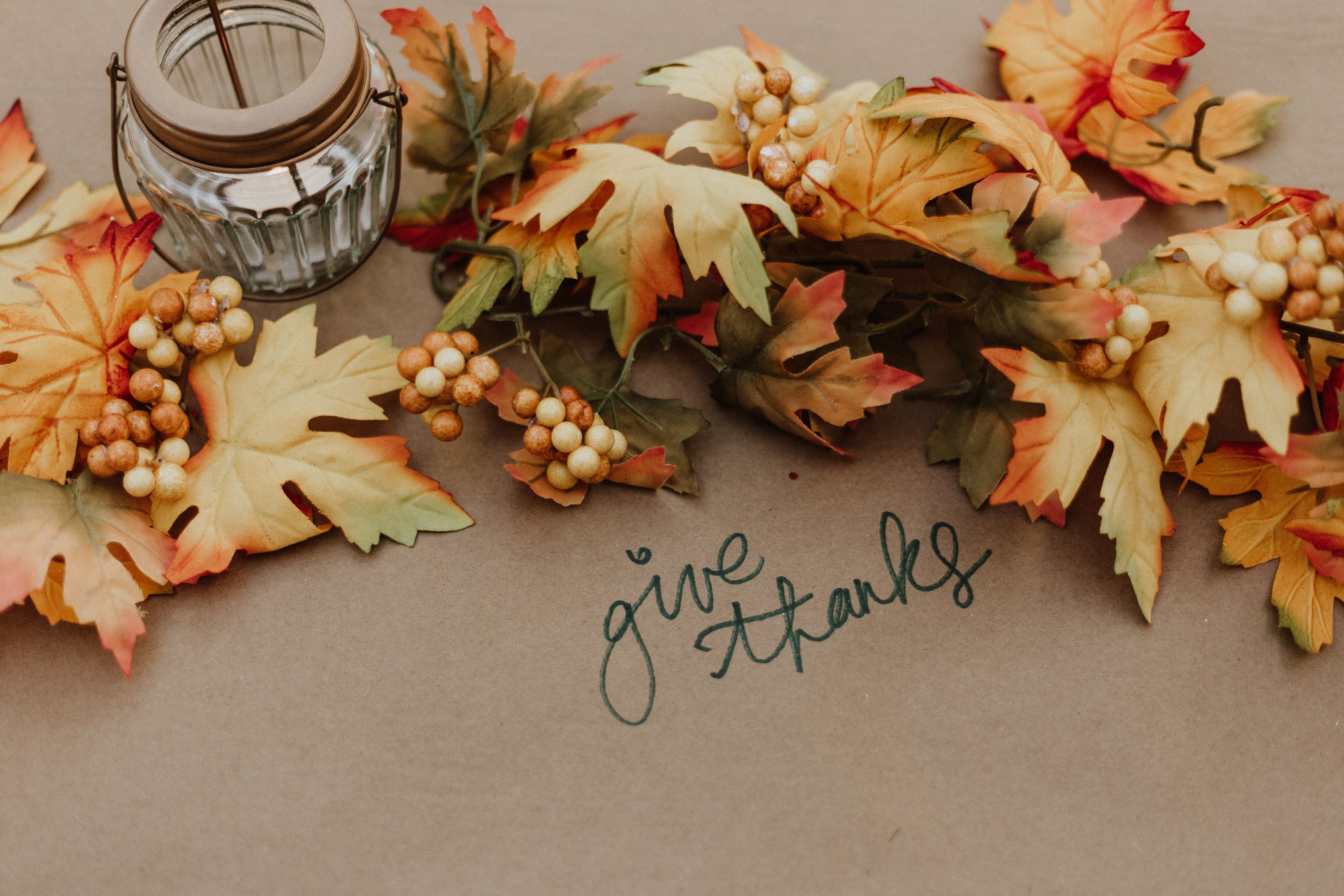 Give Thanks

Falling leaves float gently in the November breeze. Thanksgiving is tomorrow. For some reason, the house already feels warmer homier.
Part of me resists the push and pull of another busy holiday season. I want to cling to the coziness of fall before everything gets swept up in cooking, cleaning, and planning. And yet, Thanksgiving has always been one of my favorites. Its sole purpose is togetherness, gratitude, and good food. No elaborate gift-giving is required.
Walking outside into the crisp air, I notice beauty in the mundane details around me. Dewdrops clinging to the faded grass. The bare-branched tree in the backyard, its leaves gathered in a colorful quilt beneath. A squirrel chatters as it digs up a buried acorn. Simple gifts are easy to overlook in life's hustle.
My wife is grateful most of all for our health. For our safe home and cozy bed. For steady work and food on the table. For our family and friends. Her constant nurturing presence anchors me. Without her, my life would lack color and warmth.
The news is filled with divisiveness and hardship, but I choose to turn toward hope. To focus on the helpers, the healers. Like Fred Rogers said years ago… the neighbor who checks in on the elderly widow next door. Donors giving time and money to help. Doctors healing the sick. Teachers nurturing the future. Millions of quiet heroes we can be grateful for.   The world will always have darkness, but there is light if we look for it. Goodness persists if we nurture it and pass it on.
Soon, we'll go around the table sharing what we're grateful for this year. Some will be humorous, some heartfelt. But all will be gifts to appreciate for this moment—this imperfect but beautiful life. The year to come brings uncertainty, but there is turkey, laughter, friendship, and hope right now.
For all of this and more, I give thanks.